Asustor is a manufacturer of Network Attached Storage (NAS) devices and servers. The company was launched in 2011 by computer and components manufacturer ASUS (ASUSTek Computers, Inc.) As a separate part of ASUS, Asustor focuses on NAS devices only. Asustor's product lineup consists of a wide range of NAS devices that cover the home to the enterprise user.

NavFile is proud to be an authorized partner of Asustor. In conjunction with NavFile's ownCloud partnership, the company provides a custom ownCloud NAS solution to customers. More information about the partnership can be found in the news release for the launch.

This page and section of the NavFile site will have more information about Asustor, the devices they offer, and NavFile's custom solutions for their product.

Customers interested in an ownCloud NAS device for their office or home can contact NavFile for more details about the products and services that we offer.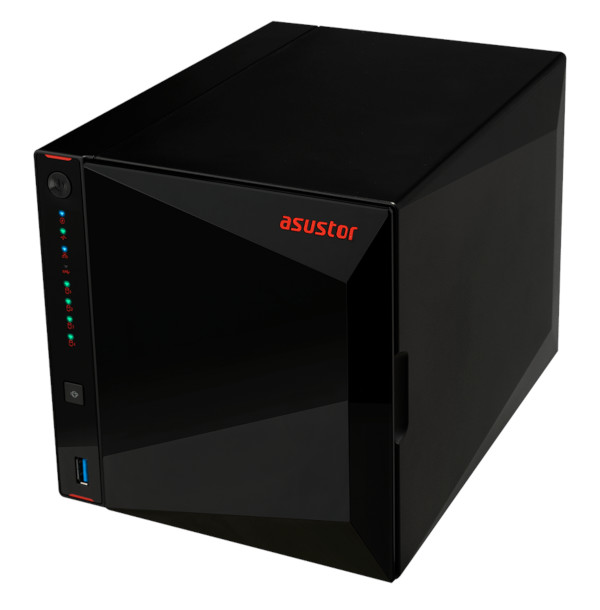 Above: The Asustor AS5304T NAS device. Also called the Nimbustor 4.