On July 17th, 2019, Disneyland's Splash Mountain celebrated its 30th anniversary. Splash Mountain was opened up to guests on July 17th, 1989 at Disneyland in Anaheim, California. The Walt Disney Company commemorated this event with a few blog and article posts on their site, including the Disney Parks blog and the D23 website. In addition, Disneyland was selling merchandise to celebrate the milestone for the water log ride. The merchandise included a hat, t-shirt, and a wooden water bottle according to posts on Twitter (here, here, and here). We are currently unaware of any other events that were held at the park to observe the occasion.
On NavFile, we have a section of the site that covers the Walt Disney World version of the ride. Walt Disney World's Splash Mountain also celebrated its birthday as that version of the attraction was launched three years after the Disneyland version was opened to the public. The Magic Kingdom's Splash Mountain celebrated its 27th birthday on the July 17th.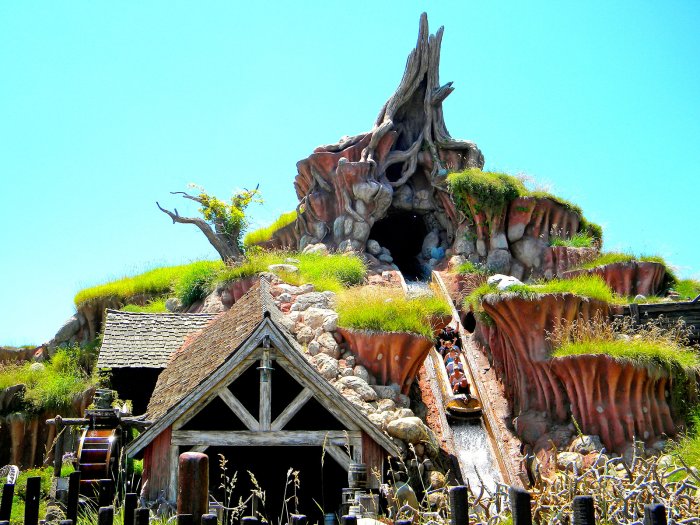 Above Splash Mountain Disneyland California 30 Year Anniversary photo by Cd637 at English Wikipedia on Wikimedia Commons. Photo enhanced by NavFile and released under a Creative Commons Attribution-Share Alike 3.0 Unported license.
Splash Mountain has been one of the most popular rides at Disneyland and Walt Disney World Resort since their launch over 27 years ago. Its unique design and theme has made it an icon in the Walt Disney Parks and Resorts attraction lineup. The ride's initial success at Disneyland green-lighted the company to build versions at Walt Disney World and Tokyo Disneyland. Splash Mountain's success continued the superb track record that mountain attractions have had in Disney Parks.
We congratulate Walt Disney Parks and Resorts on the milestone and thank them for developing Splash Mountain and keeping the ride in operation for over 30 years.
You can learn more about the ride by visiting our Splash Mountain section.