The current closure of Walt Disney Parks and Resorts due to the Coronavirus (COVID-19) is taking a major toll on the company's operations. All of the parks remain closed; however, Shanghai Disney Resort has resumed limited hotel and Star Park operations. The firm's U.S. parks remain closed with no opening date in sight. Also, the firm's Media Networks and Studio Entertainment segments are operating at a degraded state.
As a result of the closure, the company could be burning significant sums of money as it is still paying cast members of that are part of its Parks and Resorts operations. Those operations are mostly not running. The company does have its other operations in motion which will help support the overall organization. On the other hand, the Media Networks segment is also impacted as ESPN is operating in a degraded state because it can not air live sports events. Studio Entertainment is also significantly impacted by the closure of movie theaters around the world. Those impacted operations leave Direct-to-Consumer and International as the only division that is operating fully.
Right now, it is not known how much money Disney is burning through. The Walt Disney Company may not be using cash to support operations; however, it highly unlikely as Parks, Experiences, and Products, and Studio Entertainment made up 82 percent of Disney's segment operating income during the first quarter of 2020. On top of that, Direct-to-Consumer and International has been operating at a loss. If Disney can maintain 80 percent of Media Network's operating income, 20 percent of Parks, Experiences, and Products and Studio Entertainment's operating income, and maintain the same level of losses for Direct-to-Consumer and International's (plus Eliminations), then segment operating income would be $1.026 billion for a quarter. If the same percentages were applied to revenues, The Walt Disney Company could have revenues of $10 to $12 billion for a quarter. That would be less than the $18.017 billion in expenses that the company reported on Q1 2020.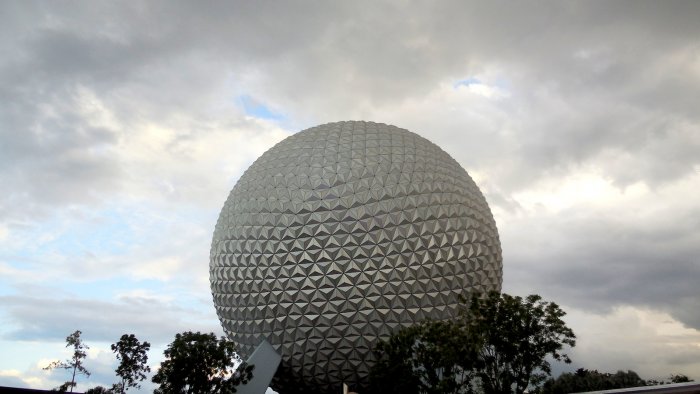 Above photo of Epcot's Spaceship Earth by David Aughinbaugh II and NavFile.
The Walt Disney Company had $6.833 billion in cash on hand at the end of Q1 2020. The company is likely using that cash to support operations right now. They also have access to credit if needed. To reduce the usage of cash, Disney will likely have to furlough cast members if they are unable to restart operations within a few months. It has been reported that the firm is accepting reservations from June 1st forward for its domestic parks. Executive Chairman Bob Iger has taken full pay cut and Disney's executive team has taken a 50 percent pay cut for the year. It will have to be seen if the rest of the Cast Members will be next.
The COVID-19 situation has placed companies around the world in almost unimaginable conditions. Although it looks like The Walt Disney Company has weathered the storm so far, if operations remain closed for the next several weeks, the firm will be in a difficult situation. As a company, they are likely planning for the next steps in their emergency plan.
Let's hope that this situation ends soon so that our nation and the world can get back to work making the world a magical place.