Walt Disney's Studio Entertainment segment is off to a good start as the first film of the year for the company, Captain Marvel, has had an excellent start. The movie has brought in $594,642,933 so far according to Box Office Mojo. The company's slate of movies this year, which includes Lion King, Aladdin, Toy Story 4, and Frozen 2, looks to be solid.
Studio Entertainment will play a significant role in how the company performs in 2019. For the first quarter of 2019, Walt Disney Co. saw substantial declines in revenue and profit from 2018. The declines were attributed to the "level of movies" that were launched in the quarter when compared to last year. Mary Poppins Returns and Ralph Breaks the Internet were the two movies that were launched in the quarter and did not perform as well as the Thor and Star Wars movies that the company released in 2018.
If the company has solid results from Studio Entertainment this year, then the company will be in excellent shape growth wise. Right now, it looks like the company is on track to have a good year.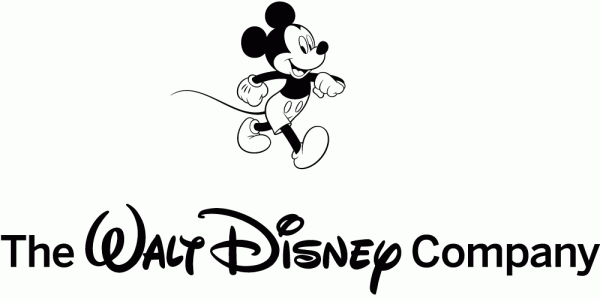 Above: The Walt Disney Company Logo featuring Mickey Mouse walking.