The Federal Reserve has lowered its Main Street Lending Program minimum loan amounts to $100,000. In addition, the Federal Reserve has introduced a new fee schedule for loans that are less than $250,000. The move allows banks to charge a 2 percent origination fee to borrowers while also eliminating the 1 percent transaction fee that lenders have to pay to the Federal Reserve for loans $250,000 or greater. Also, the servicing fee has been increased for loans $250,000 or greater to 0.50 percent. Loans less than $250,000 will have a servicing fee, payable to the lender, or 0.25 percent.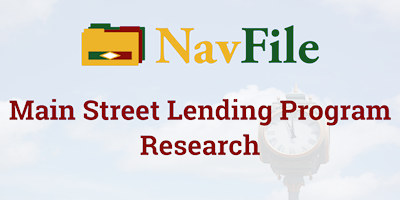 The change in the looks to be designed to allow banks to reach more borrowers and allow them to make money on the loans. For Loans under $250,000, banks do not have to pay the Federal Reserve a transaction fee and can charge a higher origination fee to the borrower. The Federal Reserve is also increasing the servicing fee for loans over $250,000, which will also provide banks with more compensation.
If you need help with obtaining a Main Street Lending Program loan, please feel free to contact us. Also, check out our page about the program and the research that we are performing.