NavFile file is pleased to announce that they are now an eM Client partner. As part of NavFile's growing technology segment, customers can now purchase eM Client licenses directly from the company. The licenses can be purchased from NavFile by contacting the company. Online ordering of individual licenses is offered through the firm's online portal here. Orders of more than one license can be placed by contacting the company here.
EM Client is an email client like Microsoft Outlook and Thunderbird that offers advanced functionality at a low cost. The application is available for Windows and MacOS computers and can connect to most of the email servers available in the market.
Users of eM Client will find that it is feature rich and can be connected to several applications like ownCloud to increase productivity.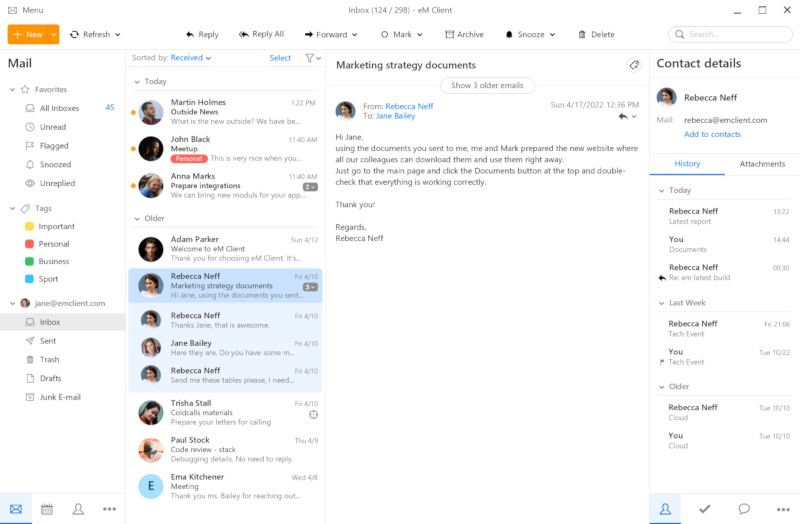 Above: The eM Client Inbox Window and Interface.
Customers who purchase eM Client from NavFile will have the support of the NavFile team available to them. Also, NavFile can deploy a custom email solution so that clients can have full end-to-end support from NavFile.
More information about eM Client can be found on this page and more info about the application will be available on the NavFile site in the upcoming weeks.
Any questions about eM Client and NavFile's technology solutions can be sent to the company via its contact page.