NavFile is a provider of install, management, hosting, consulting, and support services for ownCloud. Below is a listing of our services:
Installation
We provide installation services for ownCloud. Our primary installation service includes the setup of an ownCloud server on your server, virtual machine, or our hosting service.
Our main install package includes the install of a LAMP server, Redis, and ownCloud. Configuration of a firewall is also included.
To learn more about our installation services, please visit this page.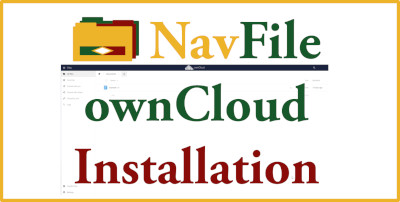 Migrations
NavFile can help you migrate your ownCloud server to a new server or a new version of ownCloud. We offer the same level of features as our installation services. Learn more about our ownCloud migration services here.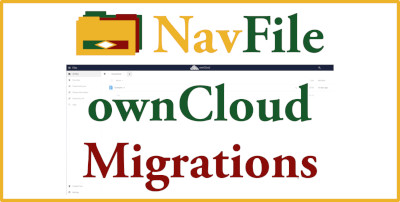 Server Management
As part of our overall ownCloud services, we offer management of ownCloud servers. We have three management tiers that you can choose. Nav Base, Nav Support, and Nav Gold are management tiers that cover maintaining the application and the server that ownCloud runs on. Uptime monitoring and backup configuration are included with all of our packages.
View our ownCloud Management page to learn more about our services.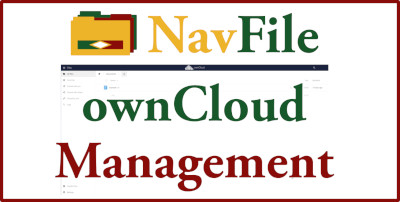 Hosting
To further support ownCloud, we offer managed hosting of ownCloud on our cloud infrastructure.
As with our management packages, we offer three tiers of hosting. Each hosting package comes with 1 TB of storage space and support for up to 50 users*. All of our hosting plans include the management features that our server management plans have.
You can learn more about our ownCloud hosting plans on our hosting page.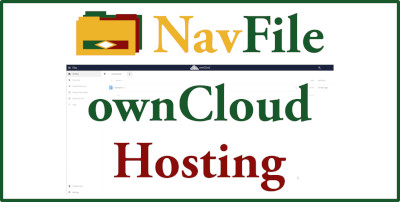 Consulting and Support
In addition to all of our main ownCloud services, we also provide consulting and support services for ownCloud. We can evaluate your needs to help to solve and questions that you have about ownCloud. Please visit this page to learn more about our consulting services.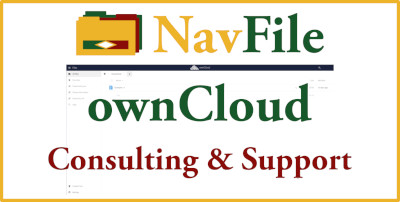 Coming Soon
Active Directory/LDAP setup, custom branded ownCloud interface, and more.