In addition to all of the other services that NavFile provides, we also offer general consulting and support services for situations that are not covered under one of our service packages. We can help you with any ownCloud related question or problem.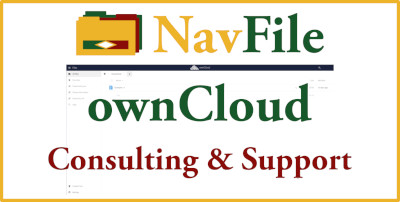 Consulting
We can provide consulting on the best way to set up your ownCloud installation or for any ownCloud related inquiry.
Support
Do you have a currently running ownCloud instance and need some help with it? Just reach out to us, and we can help to provide support for it. We can take a look at your server and help you with solving an issue or other questions that you may have.
Pricing
Consulting and other support requests are provided at our hourly billing rate. Please contact us here and we will help you with your ownCloud questions.