As part of our overall support of ownCloud, NavFile offers installation services for the file sharing application. We have an installation package for standard ownCloud installs featured below. If you need install services that are not included in our standard package, just let us know. We can work to develop an install package that fits your needs.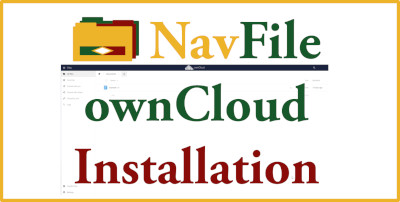 Install Package
One Server Install
$999
Includes:
Installation of one new ownCloud server on a bare-metal server or a virtual machine. We offer managed hosting through our hosting plans.
Server configuration including installation of Linux, Apache, MariaDB, PHP (LAMP), firewall, and Redis.
Configuration of hostname using your domain name. The domain name can be purchased with our preferred provider: NameSilo (highly recommended).
Initial configuration of up to 20 users (additional users upon request).
Migrations are not covered under the install package. Please see our migration plan.
Does not include integration with Active Directory, LDAP, or SSO. Please see our Active Directory/LDAP services.
Requirements
Server or Virtual Machine. Requirements for the hardware configuration will be covered once you contact us. 2 GB RAM and 2 CPU Cores are the minimum requirements for most installs.
Access to the server through SSH and HTTPS.
If the server is inside an internal network, port forwarding to the server or VPN access is preferred.
Timeline
Once ordered, we will contact you to set up an install date. Current installations are estimated to take one day.
How to Order
Just contact us here. You reach us by email or by phone. We look forward to working with you.
Other Services
We also offer ownCloud management, hosting, and consulting/support services. To learn more about all of these services, please take a look at our ownCloud Services page.