Over the years, there have been a number of Splash Mountain toys that have were made by The Walt Disney Company. Most of the toys are unavailable to be purchased online as the company has not released many items for the ride.
The main place where you can find toys based on the ride is at the Briar Patch gift shop that is part of the exit for the Walt Disney World Florida version.
Online Retailers of Toys
At the time this article was written there was a limited selection of Splash Mountain toys are available online. The shopDisney website has one toy that is a vinyl figure of a Splash Mountain log with Brer Rabbit and Brer Bear on it. That toy is the only product that is available from The Walt Disney Company.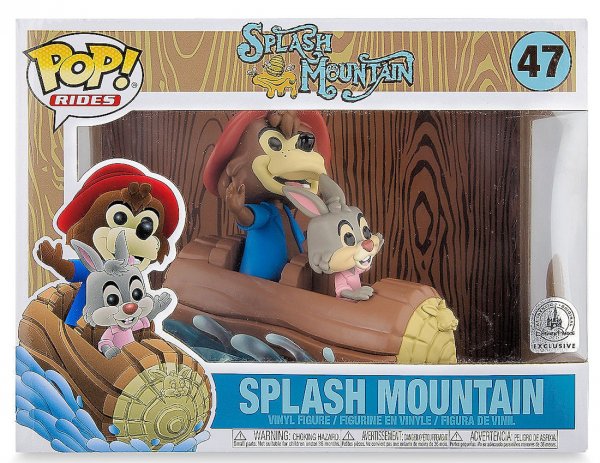 Above Splash Mountain toy (vinyl figure) by shopDisney. Photo used under the fair-use provision.
There are many toys listed for sale by several sellers on eBay; however, most of the items are either used or stored items that were released by the company in the past.
The best place to look for toys based on Splash Mountain is at the Magic Kingdom or the gift shops for the other editions of the ride at Disneyland California and Tokyo Disneyland.
To learn more about the water log flume attraction, please visit the other pages that are about the ride.